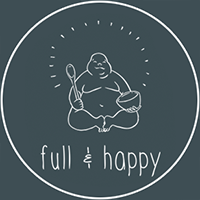 ABOUT FULL & HAPPY
Born out of a desire to make meal making simplistic, approachable, efficient and enjoyable, Full & Happy creates personalized cooking lessons and culinary experiences that delight and empower the home-cook.
Full & Happy operates with an intense passion for creating unique and memorable culinary experiences. Whether you just want to have a fun night of socializing or need some serious cooking instruction, we will develop a customized plan to meet your individual cooking goals and interests and provide you with an unparalleled experience in a really special environment.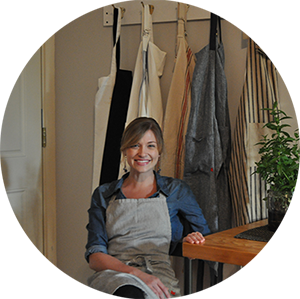 ABOUT ONNA
Full & Happy's founder and chef started the company in 2013 after her line of homemade jams and baked goods won rave reviews from friends and family. Her approachable style and simple, honest cooking techniques are influenced by years of experience as a line cook (Corton, Sampan), Food Stylist (Emeril Lagasse, Martha Stewart, Lucinda Scala Quinn, QVC, HSN), caterer (Questlove's Food), and Personal Chef. Onna draws her passion for educating from her formative years as a student of Saint Joseph's University (Food Marketing, 2008) and the French Culinary Institute (Culinary Arts, 2011). She has a special interest in caring and cooking for people with terminal illnesses, after seeing both her father and primary client through their journeys through cancer.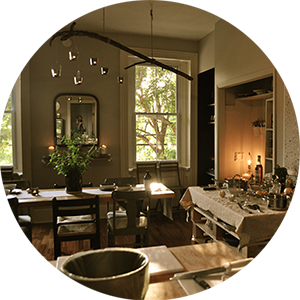 ABOUT THE STUDIO
Encouraged by the reception of her products and brand, Onna decided to create her dream kitchen space. There, she tests and develops recipes, works on her food photography, and teaches cooking lessons. Designed lovingly with the help of friends and decorated with unique and recycled materials, her Full & Happy studio is meant to be a creative cooking hub for both Onna and her fellow Philadelphians.
The Cooking Studio is available for private events and photo/video projects. Contact Onna to discuss space rental options.